Huge applause for the team of Wagging Tail! They manufacture not only beautiful and stylish products but also very high-quality ones!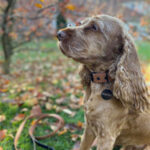 Only the best words about W.T.! The order was fulfilled very quickly, we got a very beautiful and high-quality collar that exceeded all our expectations. Communication was extremely pleasant, they did not spare time for advice and help.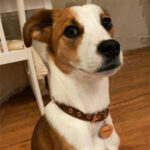 Honest recommendations! Not a single piece of Wagging Tail products has been disappointing – we have a beautiful biothane leash, amazing dog bed, treat bag and ID tag from them. Each time every order was carefully packed and very pleasant. Moreover, the communication is wonderful! We are happy to have you and wishing you all the best!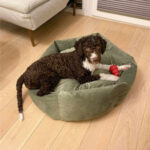 The set of biothane collar and leash is perfect! High quality, beautiful and most importantly – the size fits perfectly. By the way, the communication was really warm and the order arrived quickly, we also got a small present. Highly recommended!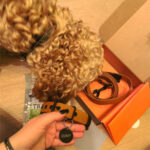 Thank you for your sincerity, informal approach, for your time, lots of valuable information and very nice communication. We are extremely happy we have discovered Wagging Tail. We can see you do everything with love and warmth and this is why your products are so cozy and cute. We are really happy with a collar and leash we have ordered – the quality is really high, it is perfectly beautiful, aesthetic, with delicate details, simply perfect.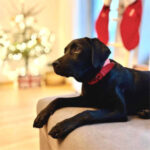 Best recommendations! We ordered a biothane set for a puppy, asked to change the engraving of the ID tag via INSTAGRAM and they even replied right away at 23:30. The set was manufactured and shipped very fast. Everything from the first message to the package – simply perfect.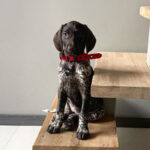 We bought an amazingly beautiful and high quality dog bed. The product is absolutely worth its price! Moreover, the communication was extremely friendly, the service was prompt and the quality – excellent. When interacting with Wagging Tail, you can easily feel how important each customer is. We are happy we have discovered you and we will definitely come back. Thank you!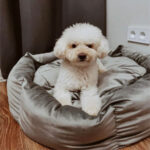 Excellent communication, answered all my questions and helped me choose the right dog bed.
Amazing quality! The softness of the material, the comfort of the bed. I really liked it, the puppy immediately fell in love with it as well. Speed - made and shipped very quickly.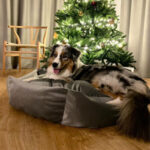 Very nice, comfortable and stylish dog beds! Will definitely fit to any home interior.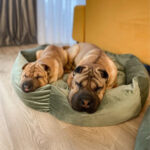 Great service! Beautiful and hight quality good. The leash has been made according to my special request.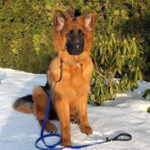 The collar is very soft, beautiful, and easy to clean and it is easy to choose the right size thanks to their size chart. The ID tag holds up perfectly and looks beautiful. The order is packed with every detail in mind, even with a gift for a dog. Honest recommendations, very warm communication of the founder, she seems to be an extremely nice and warm person! Thank you!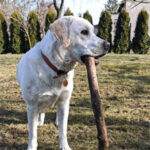 Top quality products, exceptionally pleasant communication, intuitive and stylish website. I think we will beautify Luna with more various Wagging Tail products!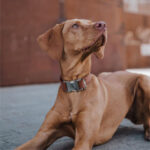 Thank you very much, I am very happy we have chosen you. Quality, packaging, products - everything was extremely gratifying!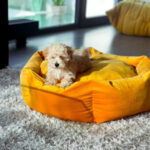 Thank you! Benji is thankful as well!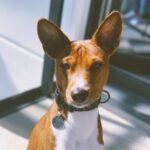 Thank you for dog collars, both of them are perfect!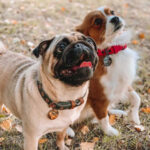 Huge thank you from Saturday and Friday! We really liked it a lot! Both of them are really beautiful and what is most important – high quality is felt right away.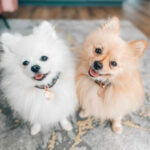 We are very happy to have chosen such a beautiful collar, thank you. It fits for Iris perfectly too!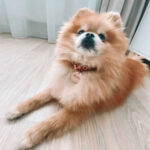 Thank you very much! We really like the collar. It is comfortable, beautiful, high quality, light and shines beautifully!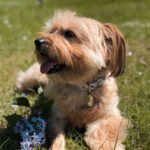 We really liked the collar and the treat bag! It is such a handy item, I finally have no crumbs of treats in my pockets. And of course Rumba sends huge thank you for an added gift, thank you!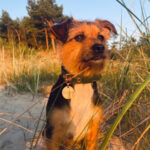 Already wearing our new collar, everything is perfect – both the width and the color looks very nice, thank you!